What to Wear to a Family Photoshoot
What to wear to a family photo session is one of the questions I'm asked the most.
I love this question! I know that you want your photo session to be easy and gorgeous, and you want to look and feel amazing in your photos.
Here are my top tips for how to plan what you and your family should wear: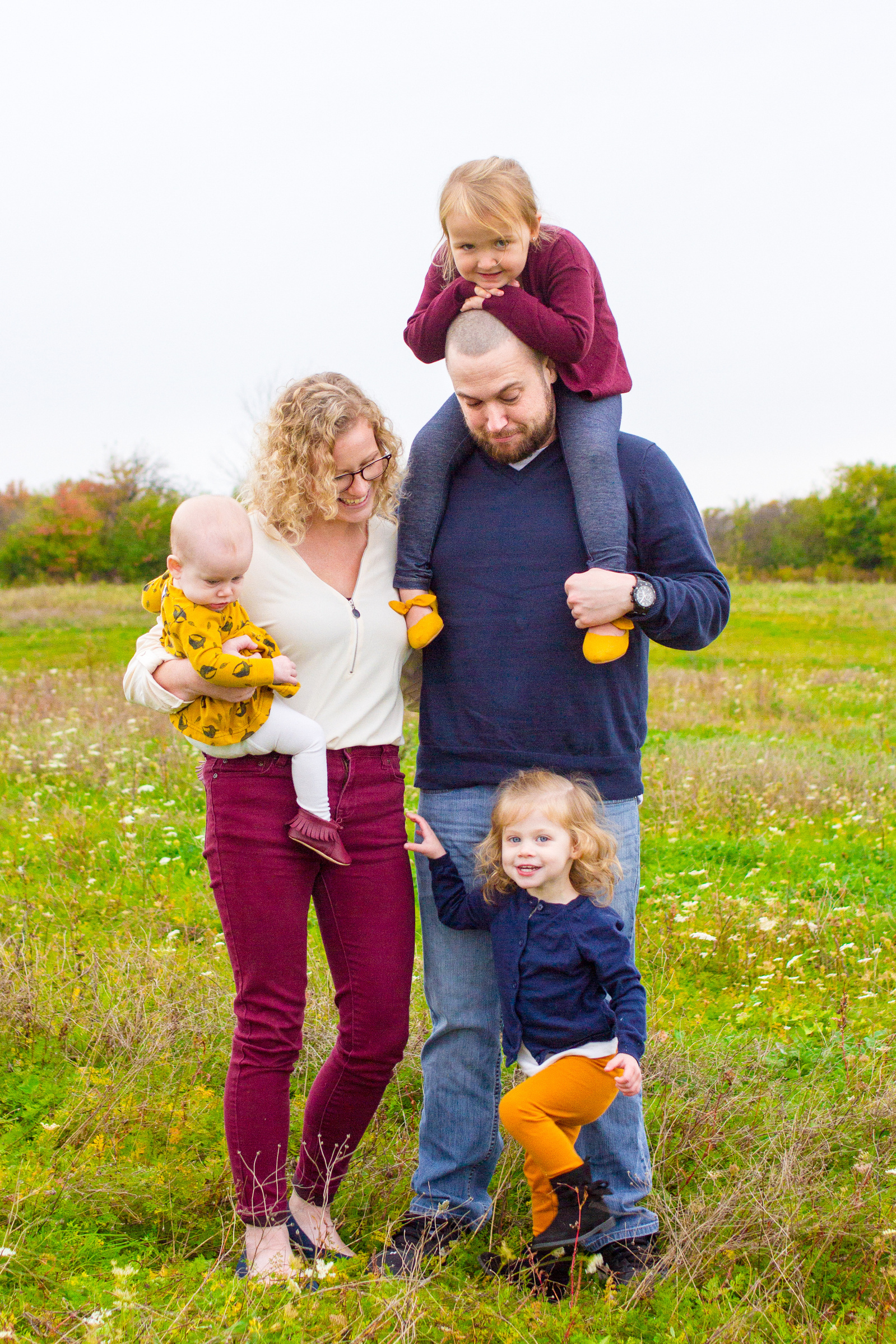 1. Dress mom first.
Mama, you are gorgeous. I want you to feel like a million kazillion dollars. I know that you will usually plan what everyone else is going to wear and then you might be an afterthought - not today! Wear something you love, wear something that is really flattering and something that you feel GREAT in! If it's an outfit that you've purchased just for this shoot and it doesn't feel quite right, it's going to show in the photos. From your outfit, we are going to choose the rest of the colour palette for everyone else in your family.
2. From mom's outfit, choose a couple of main accent and complementary colours.
The rest of your colours should be neutrals like white, beige, black, or grey. You can choose a pattern piece from which the accents are drawn, such as your daughter's floral dress or a plaid scarf for you.
3. Don't choose anything that is too trendy.
You want your photos to be timeless and to look great years from now (do you remember puffy wedding dress sleeves? I do… ouch!), so try to stay away from outfits that you won't love the look of in a year or two. Avoid clothing with neon colours (they don't show up well in camera) or large logos.
4. Accessories matter!
Remember your footwear; unkempt shoes can detract from the rest of your beautiful and well put together outfit. A cute vest, a gorgeous scarf, headbands, earrings, layered shirts or sweaters give what you're wearing interest and depth.
I'm always available for outfit consultations beforehand; these mamas sent me pictures of what everyone was going to be wearing before the photoshoots. Seeing those photos gets me that much more excited for a shoot!
Do you have any questions? Drop me an email and let me know if you need some help deciding what to wear to our next shoot!